Changed on 01/06/2023
The first Scientific Conference organized by Inria Chile brought together Chilean and French scientists, researchers, engineers, students and authorities to learn about and discuss Artificial Intelligence, the Internet of Things, applied mathematics, Open Science, climate, biodiversity and astronomy among many topics.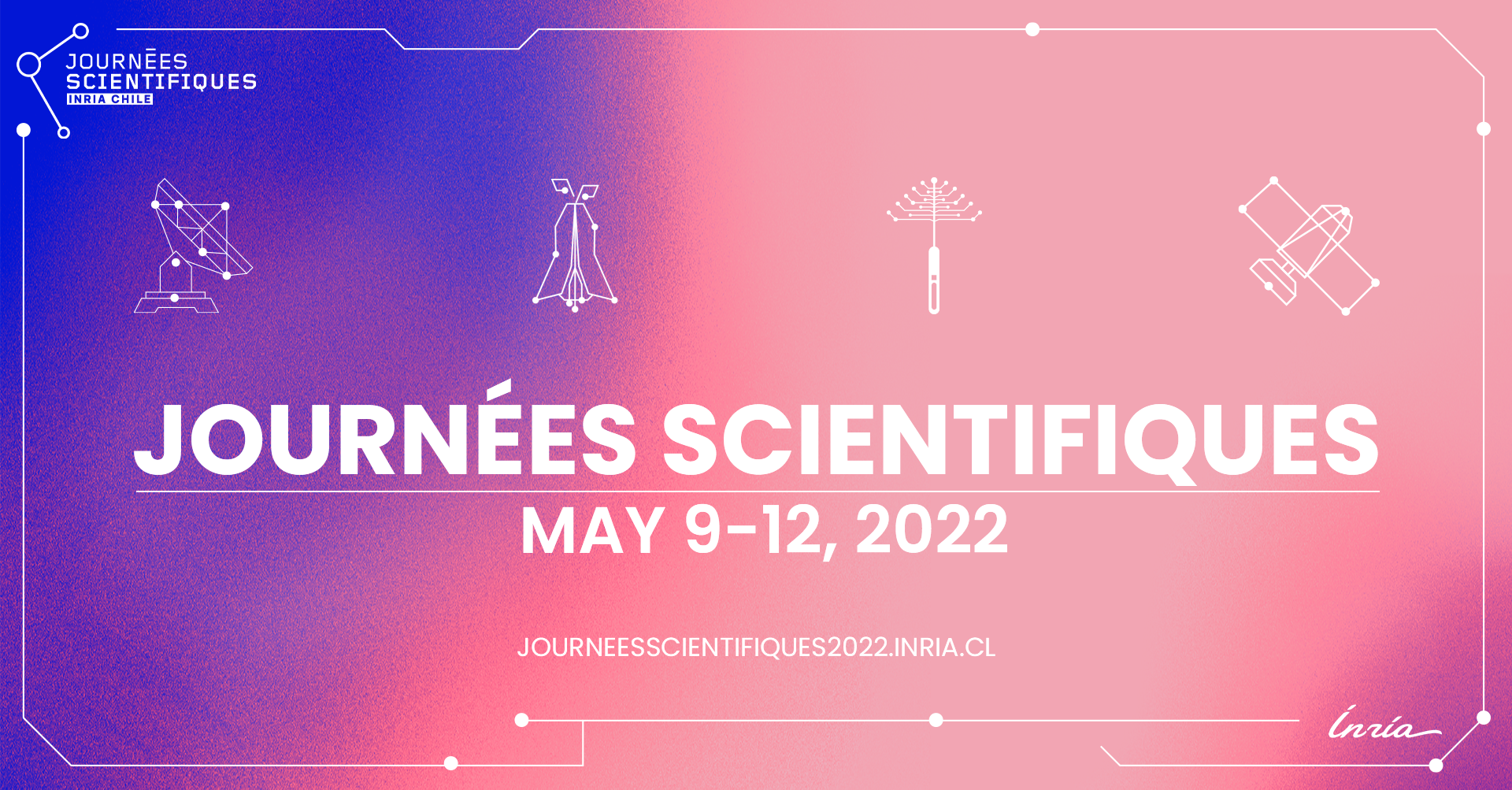 One of the fundamental objectives of this meeting was to strengthen the links between the scientific ecosystems of France and Chile, which, although longstanding, must always look to the future, assuming new challenges of bilateral collaboration. To this end, in the opening session we had the participation of the Minister of Science, Technology, Knowledge and Innovation of Chile, Flavio Salazar, and the French ambassador to Chile, Pascal Texeira da Silva, who highlighted the importance of bilateral collaboration for the development of science and technology in both countries.
Likewise, the delegate general director of Sciences of Inria, Jean-Fréderic Gerbeau, highlighted that Inria decided to open an Inria center in Chile outside of France due to "the scientific excellence of Chilean research", while our director, Nayat Sánchez-Pi , emphasized that "collaboration is at the heart of the science, technology and innovation strategies of both countries, and together we want to advance in the construction of stronger collaborative and science and innovation models."
In this way, the Journées Scientifiques Inria Chile 2022 reaffirmed the will of France and Chile to continue promoting bilateral collaboration, taking into account that there are common objectives and possibilities for synergy both from the institutional and scientific aspects.
The Scientific Sessions were divided into eight segments, which took place between Monday 9 and Thursday 12 May. After the inaugural session, the Inria Franco-Chilean Research Network was launched and the first keynote was held, in which the Deputy Director of Inria Research in charge of Artificial Intelligence, Marc Schoenauer, referred to how hybridization represents the future of AI. In the following days, Jacques Sainte-Marie, Deputy Director of Research at Inria in charge of the Environment; Pablo Marquet, Professor of Ecology at the Pontifical Catholic University of Chile and researcher at the Institute of Ecology and Biodiversity (IEB Chile); and Paula Jofré, director of the ERIS Millennium Nucleus, the Astronomy Nucleus of the Diego Portales University, were the main speakers on each day.
There were six scientific sessions, in which the results and progress of 16 projects, challenges and associated teams from different collaborative consortia between Inria, Inria Chile and Chilean, French and Latin American research centers and universities were presented.
There was also an innovation session, in which three successful cases of scientific-technological work with industries on issues of precision agriculture, astronomy and health were presented; a round table in which Open Science (or Open Science) was discussed and the presentation of the Software Heritage initiative.
In total, during the four days, more than 100 people participated and 40 scientists, researchers and authorities, representatives of 54 government, scientific, industrial and academic institutions participated