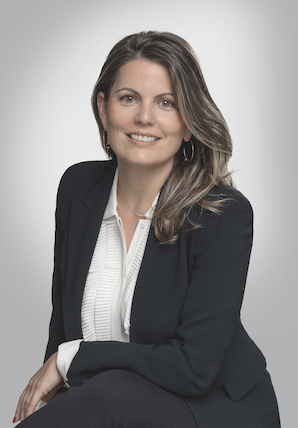 Nayat Sanchez-Pi was appointed Director of the Inria Chile Center, by Inria's CEO, on September 1, 2018.
Nayat Sánchez-Pi holds a Bachelor's degree in Computer Science from the Universidad de la Habana and a Ph.D. in Artificial Intelligence from Universidad Carlos III de Madrid, for which she received an Extraordinary Doctorate Award.
She was a professor at Universidad Carlos III de Madrid, associated with the Applied Artificial Intelligence research group from 2005 to 2012, and a visiting researcher at the Universidade de Lisboa in 2009 and at University College Dublin in 2010.
In 2011, she conducted a postdoctoral research at the Universidade Federal Fluminense in Brazil. From 2012 to 2015, Nayat became the scientific director at the Instituto de Lógica, Filosofia e Teoria da Ciência in Rio de Janeiro, Brazil, leading and coordinating major R&D projects in areas such as artificial intelligence, human-computer interaction, and the Internet of things, implemented at Petrobras.
From 2015 to 2019, she was an Associate Professor of artificial intelligence and human-computer interaction at the Universidad del Estado de Rio de Janeiro, where she founded and co-led the Research Group on Artificial Intelligence and Optimization (RIO Group). Additionally, during that period, she joined Inria as a senior researcher in the TAU project-team at the Inria Saclay Centre.
Her research interests encompass artificial intelligence, machine learning, the Internet of things, ambient intelligence, and human-computer interaction. Her scientific career is distinguished by extensive international experience and a focus on applied research.
She has been recognized with several awards and has numerous publications in high-impact international conferences and journals. She also has extensive experience leading interdisciplinary R&D teams with industrial and academic partners, focusing on solving real-world problems and generating high social, economic, ecological, and technological impact.
Since 2018, she has been directing and coordinating the Inria Research Center in Chile. In the same year, she was also appointed CEO of the Inria Chile Foundation by its Board of Directors. 
In addition, she has been elected for two terms to the board of directors of the Chilean Association of Information Technology Companies (ACTI) since 2021.
To learn more about Nayat Sánchez-Pi